Native City Launch @ Book Club w/ Smokin' Jo, Hannah Holland, Deboa & JP
Welcome to the launch of Native City, the new sister label and party to Batty Bass from long time collaborators Deboa and Hannah Holland.
Native City is inspired by London's dynamic culture of bass abundant House and Techno and the uplifting atmosphere of Berlin's hallmark Sunday afternoon sessions. Think PBar Sundays, and Batty Bass New Years Day afternoons...then as the sun sets, the DJs will begin to introduce darker and mysterious grooves to leave Londoner's Jacking into Sunday night.
Joining Hannah and Deboa for their first installment is London's original purveyor of groove based House and Techno, Smokin' Jo. She's been taking dance floors deeper since landing her first gig in the early '90s at the infamous afterhours party Trade, and has been on a global house journey ever since. Jo is a formidable selector as anyone has seen her can attest.
Also, Native City introduces hot new signee JP. JP's talent in the studio and DJ box is clear for all music lovers to see. With a style reminiscent of Seth Troxler and Kerri Chandler expect a potent mix to warm up proceedings.
Both Smokin Jo and JP have hot releases lined up for Native City Records, so a family affair all round..
The Book Club's basement has been chosen especially to host. Reminiscent of spaces such as Berlin's Watergate with its ceiling of lights, cocktails plus delicious sound-system, its a perfect little place for good vibes at our launch..
Native City's Debut Release - Fight - Out Oct 1st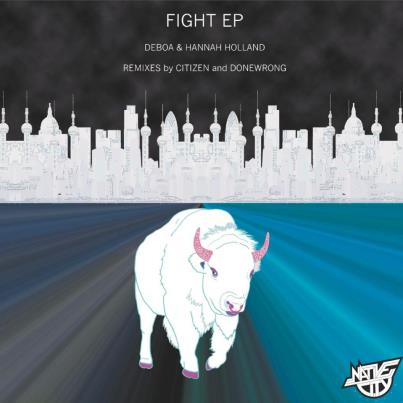 This debut EP from label owners Deboa & Hannah Holland is a bumper of a pack to say the least - five definitive, unique beasts - don't miss this epic start for Native City. With storming remixes from Donewrong, Citizen and Hannah Holland. We're really excited to be receiving support from across the DJ board including T Williams, Erol Alkan, Luciano, Claude Von Stroke, Sinden, Breach,Oliver $, Cormac WYS!...
Download Native City Mixes For Your Good Ears, With Exclusives From The Label
Come and join us for our brand new afternoon session of ♥ Vibes, Rhythm, Bass, Groove ♥