summer highlights!!!
So the summer has been absolutely rockin so far in the Batty Bass camp...starting with Glastonbury Festival. Myself, Alex Noble and a heap load of East London homies celebrated Glasto's 40th anniversary in blistering gorgeous heat. I played on the Friday in dance village west...it was a real honour. Block 9 was a real shining beckon of fun, a field on the edge of the festival, home to the worlds first traveling homo disco amongst other mindblowing things....plus seeing Stevie Wonder!! An amazing 3 days.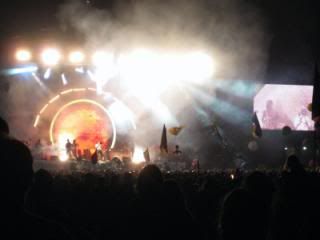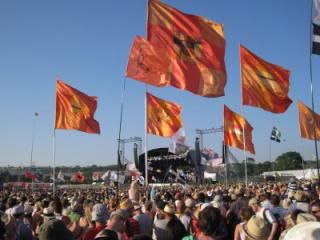 Mama
has been taking her sensational sexi show back on the road with more UK tour dates with the fabulous Kele. We're very much look forward to the release of her debut single Renegade, with a remix from the dancefloor king Jay Haze, out on Batty Bass Records Weds 25th Aug!!!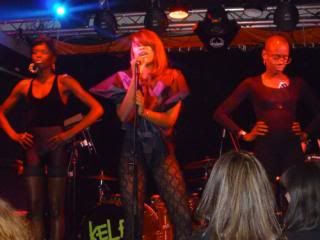 Lovebox has been another summer highlight...As well as dj sets from myself with the East End family at the Trailer Trash/Wetyourself stage, Alex Noble's design for Jonny Woo beamed out from the mainstage...check out
Alex's blog
for more of his amazual work! Grace Jones, Peaches, Hercules and The Love Affair, NYC Downlow and loads more great acts were on this magical Sunday too!! It was really very special and full of East End family performing in every corner :)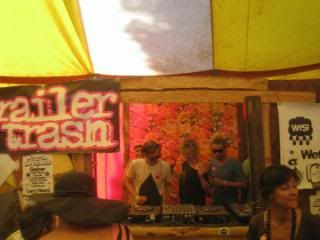 I've just come back from Japan too, which was a crazy fun trip in Tokyo and Osaka. Was humbling to take the London vibe of Batty Bass across to the other side of the world again!! Big love to Bryan, DJ Kyoko, Rumi, DJ SKyfish and everyone there!!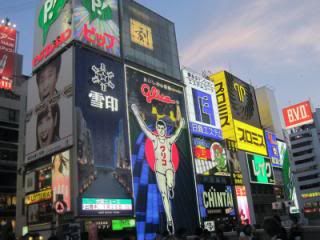 POSH!
has been taking the world by storm, playing in every country across the globe with Lady Gaga. Recently 3 dates at Madison SQuare Gardens!! GO POSH!!!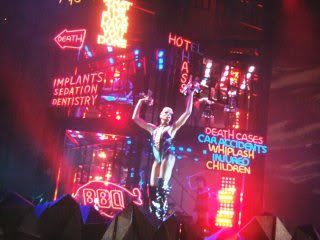 Jahcoozi
have been globe trotting with their incredable new album out on BPitch Control...check it out peeps, its dark with deep rummbling barefoot bass. higly recommended..
Massive respect to
Deboa
who has just graduated from uni!!! Here's a lovely mix from the man himself!!
Lo Fi Get Me High (DeBoa Mix July 2010) by DeBoA
and you can catch Hannah Holland, Mama and Deboa at Bastard Batty Bass...
THE RETURN TO THE STAR 19TH AUG!!!
We're also planning an album, involving all the Batty Bass artists, for later in the year!!! Keep ya eyes n ears open!! Dead excited about this!!
Big Lovin party peoples. Hannah xxx