elllo, so my last Trailer Trash at On The Rocks ended dramatically by the police closing it down, after somebody kindly slipped into a KHole outside the club, an ambulance was called..etc etc. A slightly sour but fitting end to my 5 year residency!!! the next day i headed off to Brussels for Mort aux Jeunes party in a fab club called Recylcart, i played there last year, in fact my "Live In Belgium" mix was recorded there. i love this place, its a train station in the week and a club on the wkd!!! Great crowd, loads of cross dressing going on, which reminded me of early Trailer Trash days!! Thanks to all the guys.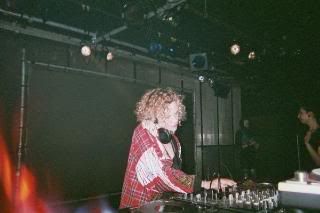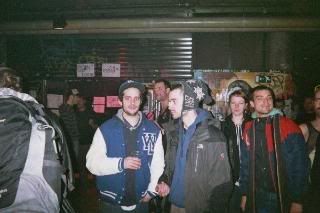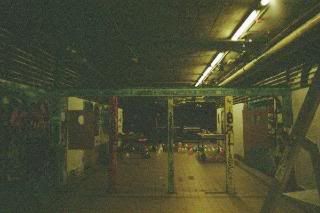 Batty Bass last thurs was pure good vibes and a huge dance-a-thon, massive shouts to Miss Bailey and Debo for their simply beautiful sets! I will get one of their sets posted on here for download soon. and will have a little video edit soon...
Fri, off i hopped to Helsinki in Finland for a gig in a basement venue, which had a great soundsystem, but hardly any punters, due to a festival down the road...one of dem ones!!!
Back in London was the Trailer Trash 5th birthday warehouse party, held in a new space in shoreditch, it was loads of fun, proper old skool sweaty rave stylee!!!
Studio wise been ive doing something a bit different, just finished a track for comedy, tranny, performance artist, genuis, Jonny Woo, he is supporting Peaches at The Royal Festival Hall on Fri and will be performing the track among other spoken word and musical pieces. Its pretty avant gaud , sci fi hard core techno, berghium styleee, to fit his menacing drool about Killing!!!! Hopefully there will be a video of the performance.