WE ARE CRAZY EXCITED ABOUT THURS, THE PARTY IS REALLY GANNA EXPLODE WITH AFRIKAN BOY, BUBBZ, OUR AMAZING MISS BAILEY AND OF COURSE THE BATTY BASS BITCHES.....DONT MISS !!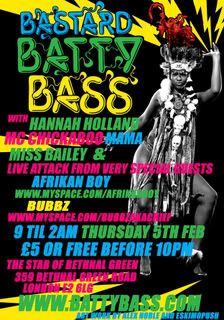 PLUS VERY MUCH LOOKING FORWARD TO PLAYING AT FABRIC AGAIN THIS FRI...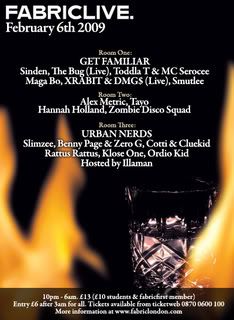 THIS SAT I WILL BE @ AUDIO IN THE LOVELY BRIGHTON FOR THE SOL WINTER SESSIONS....
SEE YA ON THE DANCEFLOOR XXX