HOLLAR PEEPS, DUE TO SICKNESS I HAD TO CANCEL MY XMAS GIGS THIS WEEK AND NEXT :( WELL SAD. FABRC, CIRCUS AND THE TRAILER TRASH XMAS PARTY. SORRY TO ANYONE WHO ROCKED UP EXPECTING TO HEAR ME.
ON A MORE CHERRY NOTE WE HAVE THE NEW BATTY BASS TSHIRTS!!!! FIRST IN THE SERIES OF LIMITED EDITION ALEX NOBLE PRINTS....
NO.1 FLAMING LIPS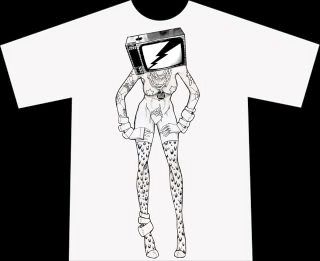 £29.99
PLUS
HANNAH HOLLAND MIX FOR FABRICLIVE
TRACKLISTING
1. "THE BIG STEF" - SOLO
2. WHAT CANTO IS IT? - MIKE MONDAY BOOTLEG
3. MY ANGELIC DEMONS - JUSTIN MARTIN
4. CHOP - BINGO PLAYERS
5. GENERATION NOISE FEAT. BOOGSHE (AFROJACK REMIX) - LAIDBACK LUKE, ROMAN SALZGER
6.GET UP (DIPLO RMX) - BINGO PLAYERS
7. RHYTHM INSURANCE - CHAIM
8. TANZBOMBE (ROBAG WRUHME REMIX) - ROBAG WRUHME, PASCAL FEOS
9. THE CUT - BENGA
10. FLOOR DEM - CASPA
THANKS A MILL FOR ALL THE SUPPORT THROUGHOUT 2008, ITS BEEN AMAZING!!!! AND GET READY FOR EVEN MORE BOMBS NEXT YEAR.
HAPPY XMAS
XX