TIME FLIES WHEN UR DISHING OUT DIRTY BEATS....IT'S THE TRAILER TRASH 4TH BIRTHDAY PARTY THIS SUNDAY.
ITS GANNA BE MAYHEM WITH ALL THE TRIMMINGS. YES YES YES!!! NOT TO BE MISSED...
TO CELEBRATE I HAVE COMPILED A GREATEST HITS MIX!!
ITS A SELECTION OF BIG TUNES THAT HAVE BEEN GENERATING THE
DIRTY DISCO OVER THE LAST 4 YEARS...
ahhhh THE MEMORIES!!!
BIG UP ALL THE ARTISTS WHO MADE THE TRASH CAN BOUNCE.
TRAILER TRASH GREATEST HITS BIRTHDAY MIX
1.COME INTO MY KITCHEN - BASEMENT DUB - JOAKIM
2. He Not In - Vandalism Club Mix - CHICKEN LIPS
3. THE PADDLE - TOUCHE
4. LOUDER THAN A BOMB - TIGA
5. EXCEEDER - MASON
6. BETTER THAN YOU - MR NEGATIVE
7. WASHING UP (TIGA MIX)- TOMAS ANDERSSON
8. Du What U Do - Trentemoller Mix - Yoshimoto
9. IN THE CLUB - WILL SAUL
10.If You Give Me (D_Lewis Emix_Remix ) - John Dahlback
11. The_Vamp - Kevin_Gorman
12. THE CAT (CROOKERS REMIX) - DUSTY KID
13. DANCE AMONG THE RUINS - BOY 8 BIT
14. KILLER APPLICATION - ASTON SHUFFLE
15. LOVE TO EDIT - CROOKERS
16. ALTEN8OR - DEEPGROOVE
17. DIN DA DA - SOLID GROOVE AND SINDEN
18. READY FOR THE FLOOR (SOULWAX REMIX) - HOT CHIP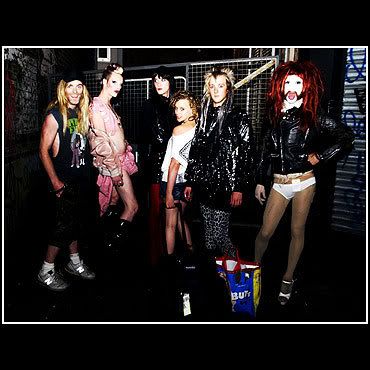 hannah n the house of trailer