NEW YEAR'S EVE WAS AN ABSOLUTE RIOT!!! MYSELF AND CHICKABOO PLAYED TO SUCH A GREAT CROWD...IT WAS VVV EXCITING AND ENJOYABLE, LOVED EVERY MINUTE , IT WAS DEFINITELY ONE OF MY FAV GIGS!!! THE TRAILER TRASH CREW BURNT THE HOUSE DOWN. THE FIRST CLUB I EVER WENT TO WHEN I WAS 13 WAS BAGLEY'S (THE FORMER CANVUS), SO TO PLAY THE LAST NIGHT EVER, WITH 3000 RAVERS WAS LEGENDARY.
NEW YEAR'S DAY WAS RIDICULOUS FUN TOO AT THE BUGGED OUT! ALL DAY ER. THE WHOLE ROOM WAS FILLED WITH THE BEST ATMOSPHERE U COULD WISH FOR, PEOPLE GOING BALLISTIC ON TABLES TO WHAM, BEENIE MAN, CLASSIC OLD SCHOOL TECHNO, AND MANY OTHER PROPER HOUSE PARTY TTTTTUNES, THE ONLY WAY TO START THE YEAR!
HERE'S A NEW HANNAH HOLLAND BATTY BASS MASHUP ...
GREENJUNGLE
IT'S A MASH OF THE EXCELLENT
LYNX
"DISCO DODO" AND
GREEN VELVET
"LALALALA"
getting ready for the madness, chickaboo doing the dutty wine behind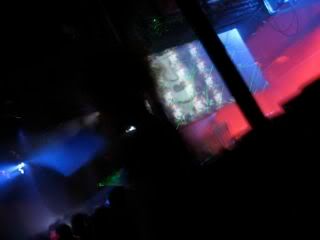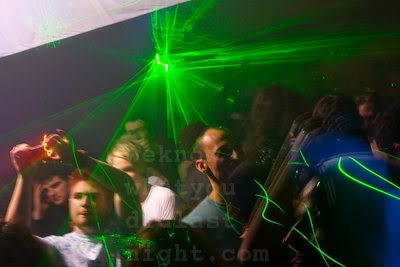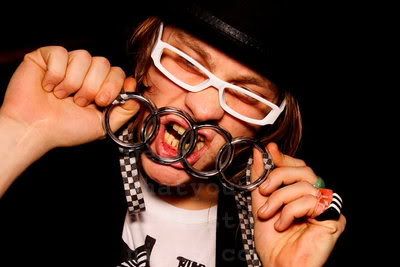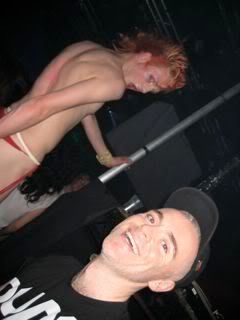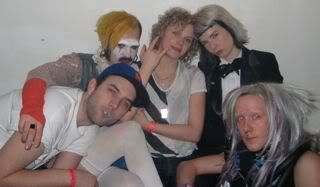 backstage crew.nat zds, sergio, me, jojo de freq, feral
chickaboo & the new year's day crew...