LAST SATURDAY WE JOINED OUR V GOOD FRIENDS ZOMBIE DISCO SQUAD (GET RUDE) FOR AN ALMIGHTY NIGHT OF FIRECE BATTY ACTION...IN THE FORM OF GET RUDE VS BATTY BASS AT THE AMERSHAM ARMS.
THE LOVELY
FREDSKI
WARMED THE PLACE UP WITH HIS JACKIN BEATS. THEN THE
THE REAL HEAT
GAVE A SLICE OF THEIR SEXY ELECTRO PIE, THESE SISTERS RULE AND AT BATTY BASS WE LUV EM!! PLUS THEY WERE GIVIN US NUFF JOKE BACKSTAGE!!
ZOMBIE DISCO SQUAD
PLAYED ANOTHER FIERCE SET, FILLED WITH BMORE, BAILE FUNK AND JACKIN ELECTRO, THOSE BOYS R SOOO GOOD.
MAMA SHAMONE
,
MC CHICKABOO
(WHO IS CURRENTLY TOURING WITH SOUL 2 SOUL NO LESS!), AND MYSELF TOOK THE STAGE AND BOOTH AND BATTY BASSED THE PLACE, MAMA PERFORMED OUR NEW TUNE,
SHAKE IT UP
AND CAUSED MAYHEM IN THE CROWD WITH HER BABIES!
AFTER THAT
DUKE DUMONT
STEPPED UP AND ROCKED IT WITH HIS TUNES TO ROUND THE NIGHT OF NICELY...
LOOK FOWARD TO MORE BASTARD BATTY BASS BIZNESS SOON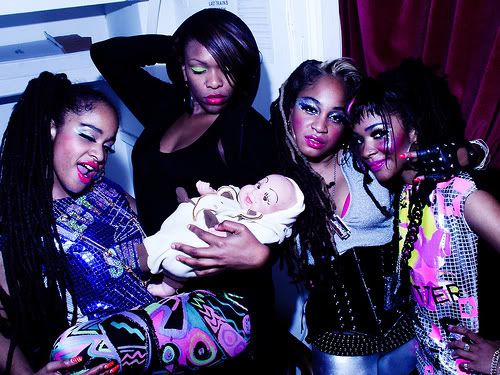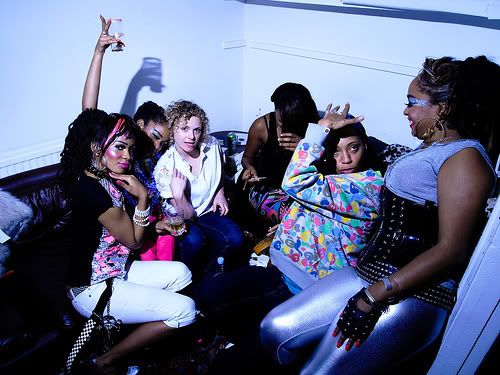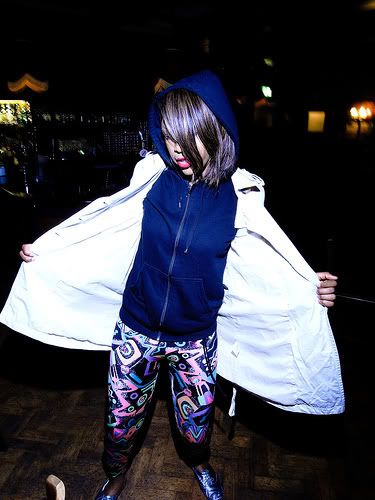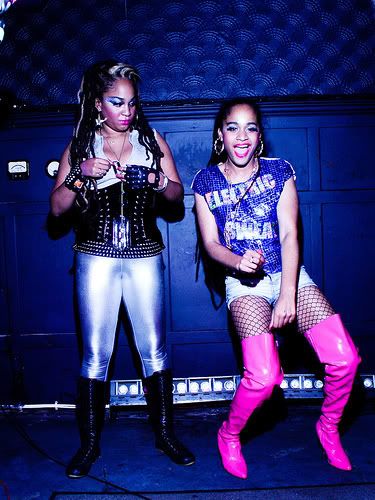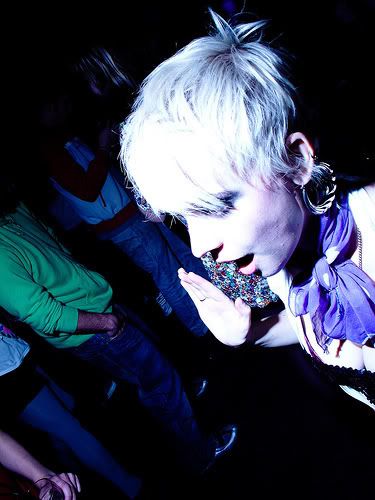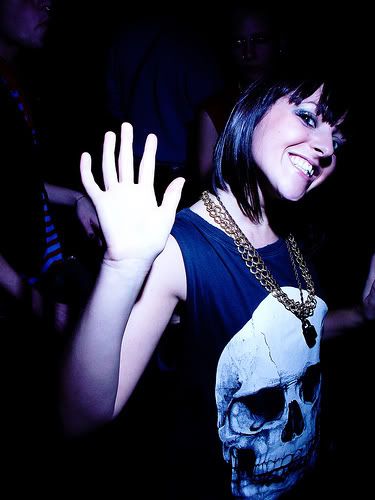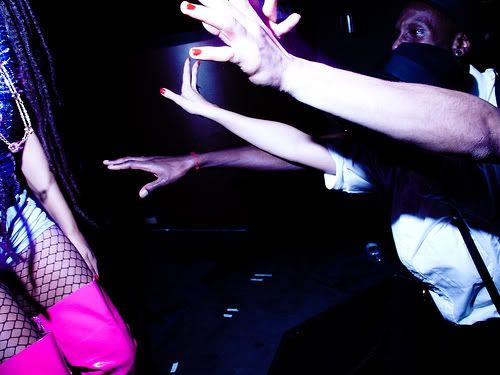 pics from
BILLA
WICKEST SOUND - REBEL MC
(zshare) boOOOOM!
HX